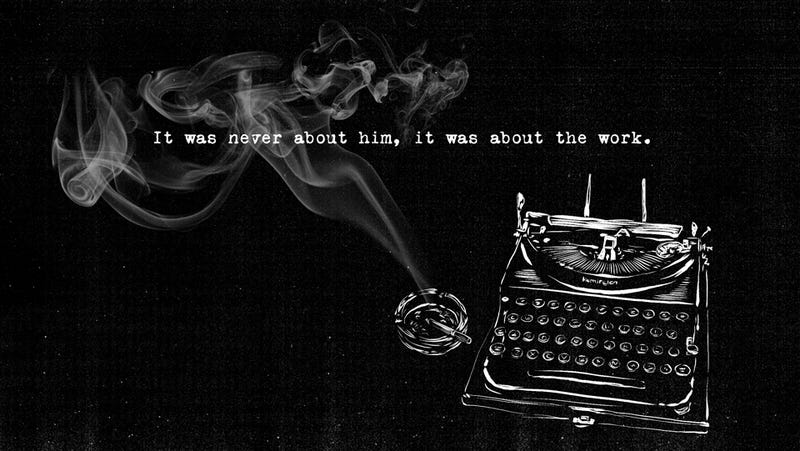 It was almost endearing how an ink-smudged, deadline-addicted newspaper editor of yore would squint through the smoke from his cigarette and ask a bright young man why the hell he wanted to write sports. An editor like that was usually about as sensitive as a bolt cutter, but he couldn't resist the urge to protect someone he considered so misguided. The sports page was no place for serious acts of journalism, not in the eyes of a hard case who had come up covering crime or politics or some combination of the two when greed almost inevitably trumped campaign promises. Mention sports to an editor like that and his mind automatically went to the hacks who littered their game stories with clichés and bromides while their bosses were too busy taking bribes from wrestling promoters to insist even on semi-literacy.
Maybe it should have been different at the New York Sun, with a paragon of integrity overseeing the sports department and admirable prose wrapped around the box scores and race results. But as I read The Top of His Game: The Best Sportswriting of W.C. Heinz, I came to realize that the paper's brass had no more idea what they had on their hands with Heinz than Rocky Graziano did with Tony Zale until the first time Zale sunk a left in his liver.
Heinz—christened Wilfred Charles at birth, known to friends as Bill—was back from covering the last two years of World War II in Europe, him and his 1932 Remington portable typewriter, and the editors greeted him with a $1,000 bonus and a three-month vacation. But they stopped batting 1.000 when they presented him with their idea of a dream job for any young reporter: number two man in the paper's Washington, D.C. bureau, writing features with the eye for detail and ear for dialogue that had served him so well in the war. Washington? Heinz didn't want to cover anything in Washington unless one of the Senators sold his soul to the devil for a shot at the World Series. He wanted to write sports.
The operative word was write. No clerk of fact, he. No stolid keeper of notes from zoning hearings and school board meetings, no matter how large their civic import. Who ever wrote (that word again) a memorable story about such doings unless everything went sideways, which was almost never? Heinz wanted the inspiration he knew was waiting in the bloody gallantry of the boxing ring, the thunder of thousand-pound horses pounding down the homestretch, the piss and vinegar of baseball players who refused to be cowed by beanballs and unpadded outfield walls. He had it in his head to write about athletes as human beings, not demigods or punching bags, and he'd been campaigning to do so for all of his eight years at the paper. And still he was supposed to be grateful for a posting in Washington, where the flannel mouths see to it that self-interest trumps human interest nine times out of 10.
The editors returned him to his pre-war job as a cityside reporter, explaining that there were no openings in sports. His first day back from vacation, he was about to go out on a story about the control tower at LaGuardia when someone tapped him on the shoulder. It was the sports editor with the news that there had been a command decision: W.C. Heinz was a sports writer after all.
The life he always wanted began with a feature on Columbia's football team and went into high gear when he became a sports columnist a year and a half later. It ended in one sense with the last story he ever filed. But in another sense, his sportswriting lives on gloriously in The Top of His Game, 592 pages bulging with his most memorable work as chosen by NPR's amiably cerebral Bill Littlefield and published by the Library of America. There have been other collections of Heinz's sportswriting—American Mirror (1982) and What a Time It Was (2001)—but they weren't nearly as comprehensive as what appears before us now. Rich with stories for the magazines that chronicled a bygone America, this latest volume also includes fifteen of his pieces for the Sun, a treasure trove for anyone seeking to trace his evolution as a writer. And still there is more: vast chunks of his last original book, Once They Heard the Cheers (1979), which allowed him to visit the men he'd written about years before, men who had come to know about life in both light and shadow, men who, like Heinz himself, knew the virtue of putting one foot in front of the other and always striving to do things the right way.
It was the code he lived by, a product of his innate decency and compassion and his memories of a war that stayed with him until he breathed his last. You can sense it lying beneath the surface of story after story, but it is out in the open in the first paragraph of The Top of his Game's first section when he writes about the importance of having done "honest work" when America was beating back the Axis on two fronts. It was honest work, too, when he saw a thoroughbred—Air Lift, son of Bold Venture—break a leg in the sixth at Jamaica Race Course one stormy afternoon in 1949 and wrote arguably the greatest newspaper column ever, "Death of a Racehorse":
They moved the curious back, the rain falling faster now, and they moved the colt over closer to a pile of loose bricks. Gilman had the halter and Catlett the gun, shaped like a bell with the handle at the top. This bell he placed, the crowd silent, on the colt's forehead, just between the eyes. The Colt stood still and then Catlett, with the hammer in his other hand, struck the handle of the bell. There was a short, sharp sound and the colt toppled onto his left side, his eyes staring, his legs straight out, the free legs quivering.

"Aw, ———— ," someone said.
It was more than a sports story. It was the right story. And it defined W.C. Heinz.