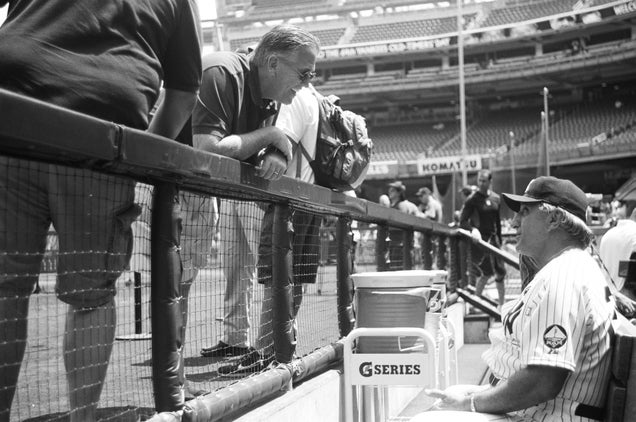 S
The Yankees are the only team in baseball that still holds an Old Timer's Day. It's equal parts pitiful and proud, cool and corn, genuine nostalgia and Yankee self-aggrandizement. It's probably a health hazard, too. But I enjoy it.
Here's a few shots I took a couple of years ago. That's Mike Francesa on the left and Joe Pepitone on the right (they should name a sandwich after those guys).
And the late Moose Skowron.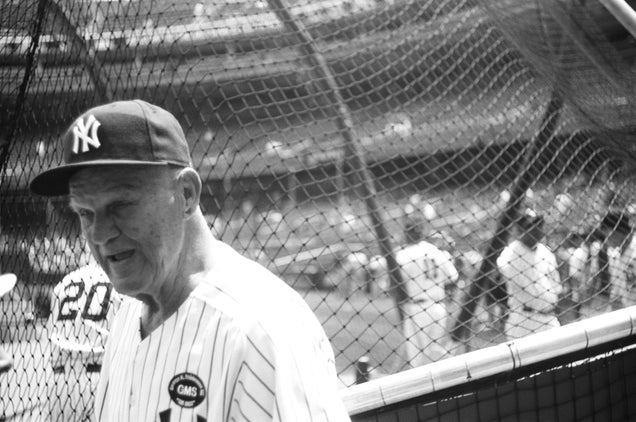 S
Goose.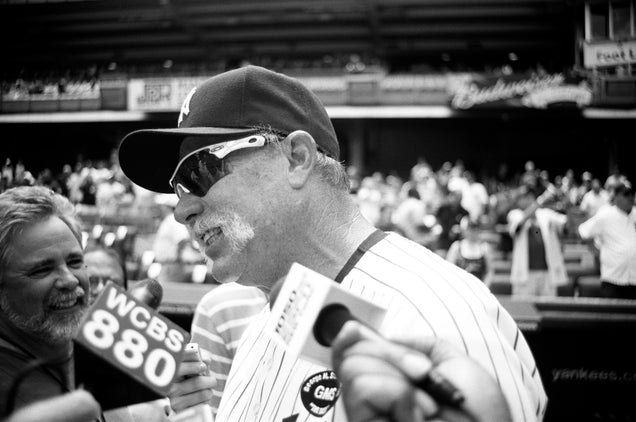 S
Nick Swisher cold lampin' with some of the Yankee wives: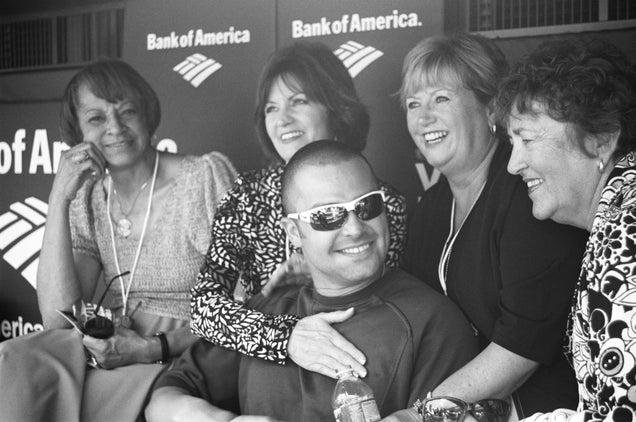 S
Spry: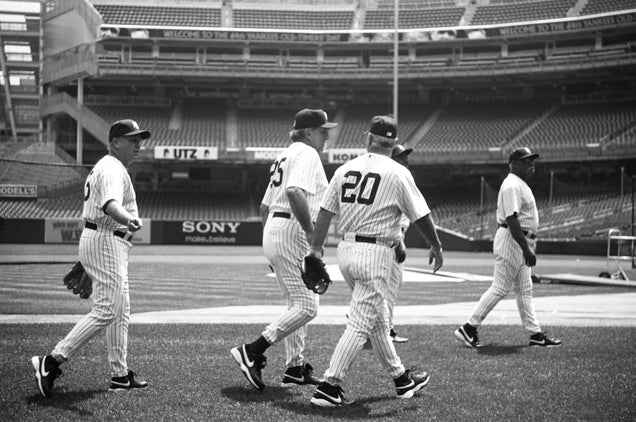 S
Steven Goldman interviewing Jesse Barfield: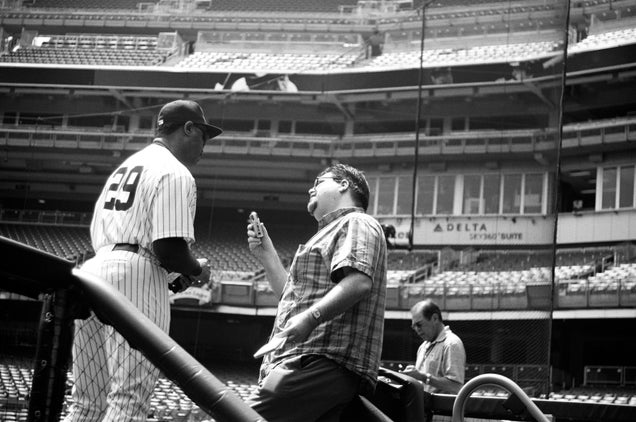 S
And here is a fan, guy over 100 years old who was invited to sit in the dugout before the game.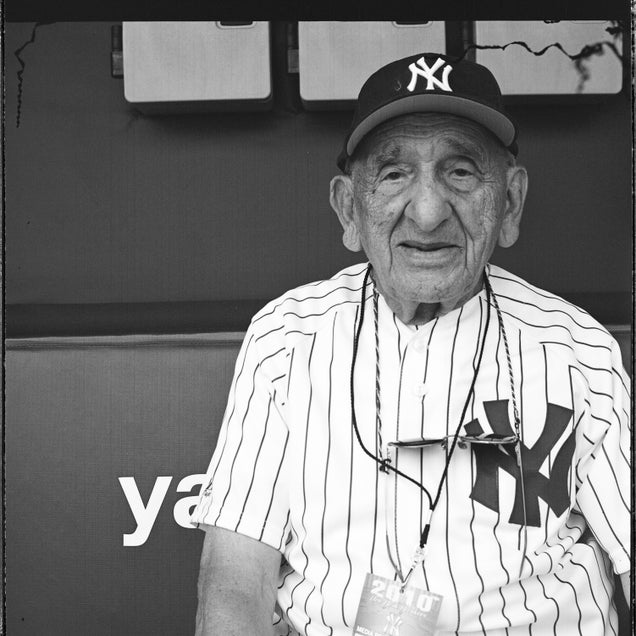 S
Beverages: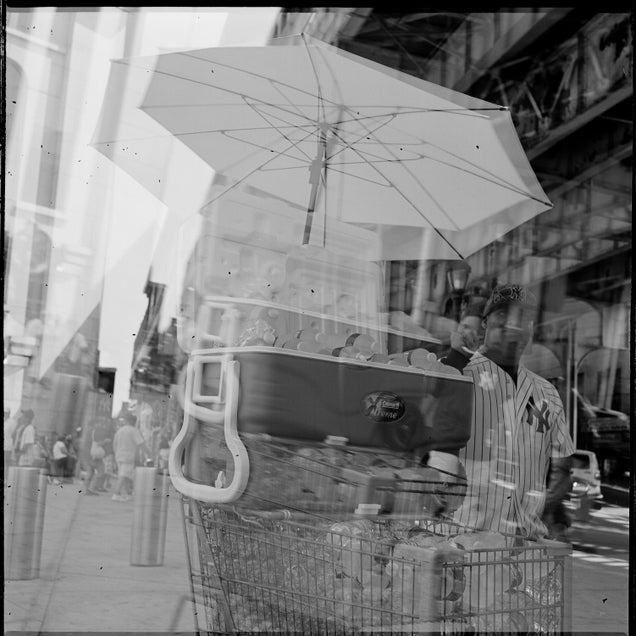 S