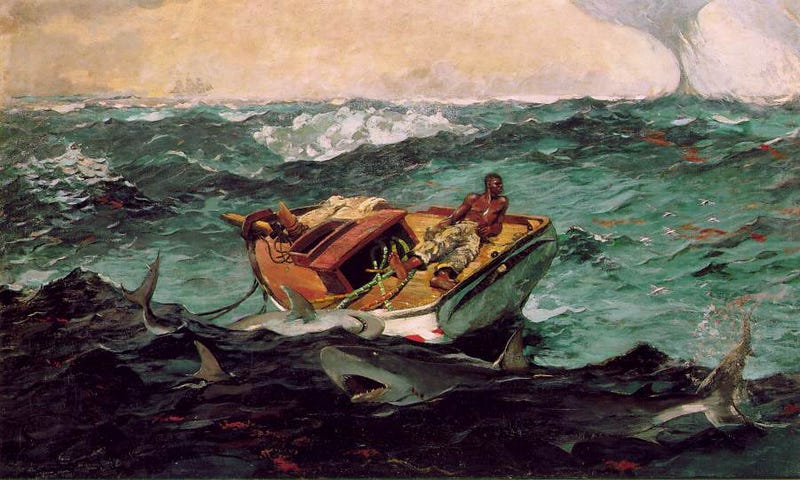 "The Gulf Stream," By Winslow Homer (1899)
I remember looking at this picture when I was a boy. I wondered how the man on the boat could appear calm with those hungry sharks around him, a storm in the distance. The painting, which is part of the permanent collection at the MET, didn't make me aware that death is certain. I tried to think what I would do in that situation. That's when I got scared. I thought this guy was some kind of hero. His resolve or cool or his acceptance of the situation moved me.
And I felt happy to be standing a few feet from the picture, dry. It was a relief to look away and forget about him but I was always compelled to look again.