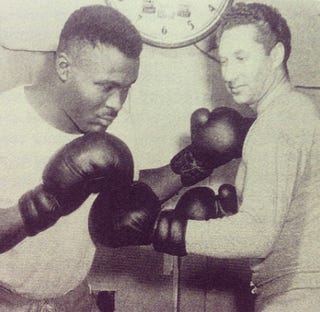 From the Paris Review's tumblr site:
Budd Schulberg and Archie McBride sparring. "About one minute into [sparring] he jabbed me in my nose, and he broke it so badly. I was a mess. That next day I spoke at an author's luncheon in Philadelphia with plaster from one cheekbone to the other. That was my last fight."
And here is the 2001 Paris Review Interview with Schulberg.