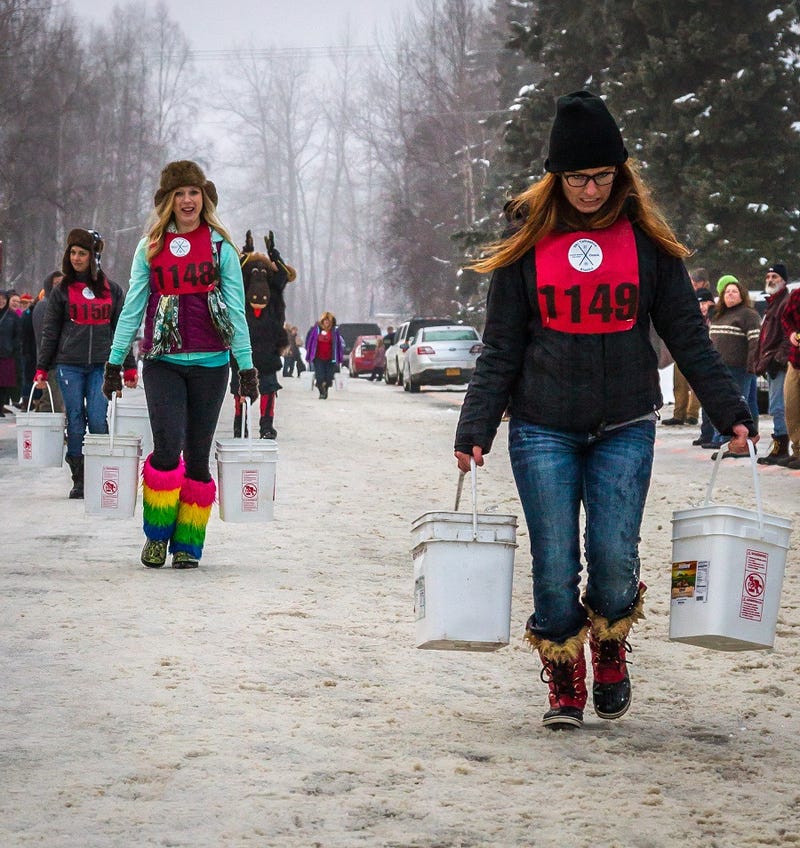 Eva Holland's latest for SB Nation Longform is a good one:
Every year, the Talkeetna Bachelor Society hosts an auction to raise money for Alaskan women and children in crisis. The goods that they auction off? Themselves. For 33 years, women — mainly from the nearby city of Anchorage, home to half the state's population — have traveled to this small town of almost 1,000 just south of Denali National Park to spend their tax-deductible dollars on a date with one of Talkeetna's most eligible single men. It's a humorous fundraiser for a serious cause — a portion of the money raised goes to a fund specifically aimed at getting abused women out of Alaska's remote, fly-in communities, places that they might otherwise be literally unable to escape. And it's the type of event that would only succeed, to the scale it has, in a place like Alaska.

There's a saying among Alaskan women: "The odds are good, but the goods are odd." It's a half-joking nod to the idea that, while there's no shortage of men in Alaska, dating on the last frontier can be a little bit, well, unusual. Hence, the creation of reality television shows like TLC's Alaskan Women Looking for Love. Hence, the annual bachelor auction — which to date has, somewhat incredibly, actually resulted in a handful of marriages.

Twenty years ago, however, the Bachelor Society decided the weekend was lacking something. Women were coming up from Anchorage on Friday night, enjoying a meet-and-greet with the bachelors, then waiting around all day until Saturday night's event to place their bids at the auction. The empty afternoon needed filling. And so the Alaska Wilderness Woman Contest was born.